---
RECOMMENDED VIBE:
Here's an album I thought you might enjoy while cooking this recipe ?
---
25-minutes to perfect baked steelhead trout!
10 minutes of prep, 15 minutes in the oven, and you will taste some of the best baked steelhead trout you've ever had!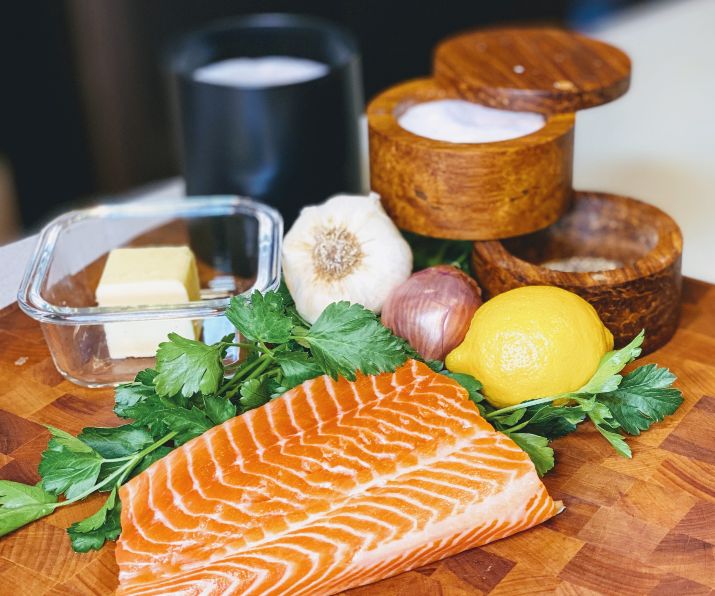 Prep the topping
CHOP the shallot. You could use thin slices or fine dice – either will work!
MINCE or PRESS the garlic. For a dish like this baked steelhead trout, I like to use a garlic press so that the pieces are really small and can truly melt into the fish. If you don't have a press, just mince your garlic as finely as you can.
ZEST & JUICE the lemon. Hint: Zest first, then juice the lemon. ?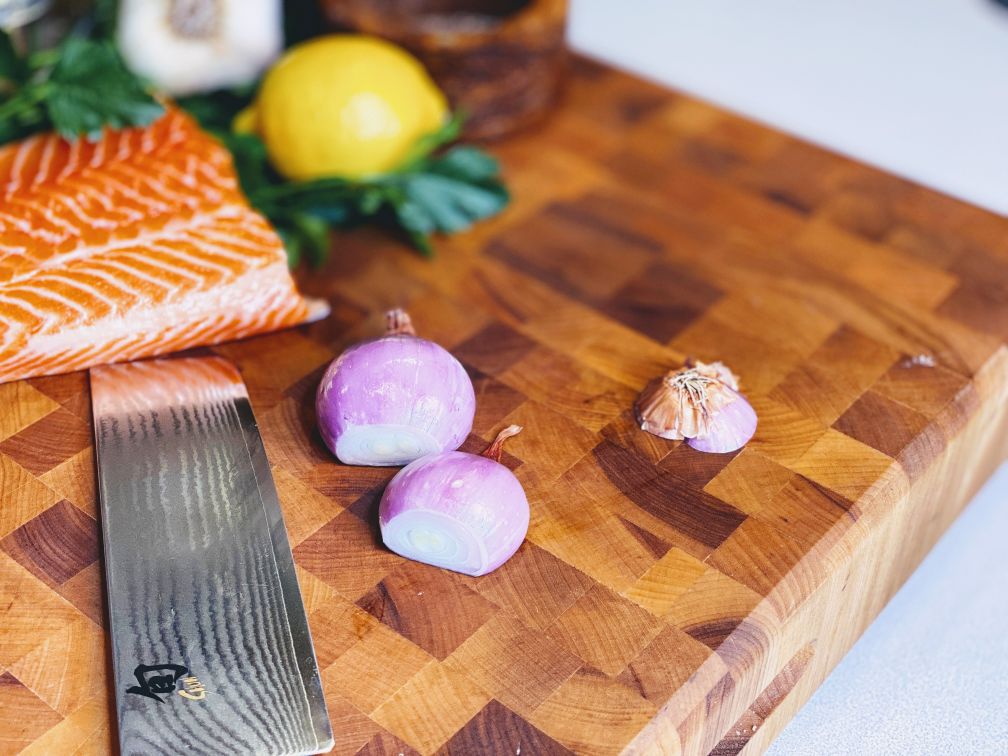 Cook the topping
MELT the butter in a saucepan or small skillet over medium heat.
SOFTEN – add the shallots to the butter and cook until soft and translucent, but not browned – 2-3 minutes.
REMOVE from heat and add the lemon juice and lemon zest. Stir to combine.
Pour the topping over the steelhead
Place your steelhead (or salmon, or halibut, or…) on a lined sheet pan or shallow baking dish, and sprinkle with salt & pepper. Pour the shallot mixture over the fish. Try to keep the shallots and garlic on top of the fish as much as you can.
Bake!
Bake the steelhead trout at 450 degrees for 13-16 minutes, depending on the size and thickness of the fish. The fillet pictured cooked perfectly in 14 minutes in my oven. To test, try flaking a bit of the thickest part of the fish. The fish should flake easily but still retain some softness. We love it medium – just barely set in the middle – if you prefer it cooked all the way through, aim for the higher time. Allow the baked steelhead trout to rest 5-10 minutes before serving.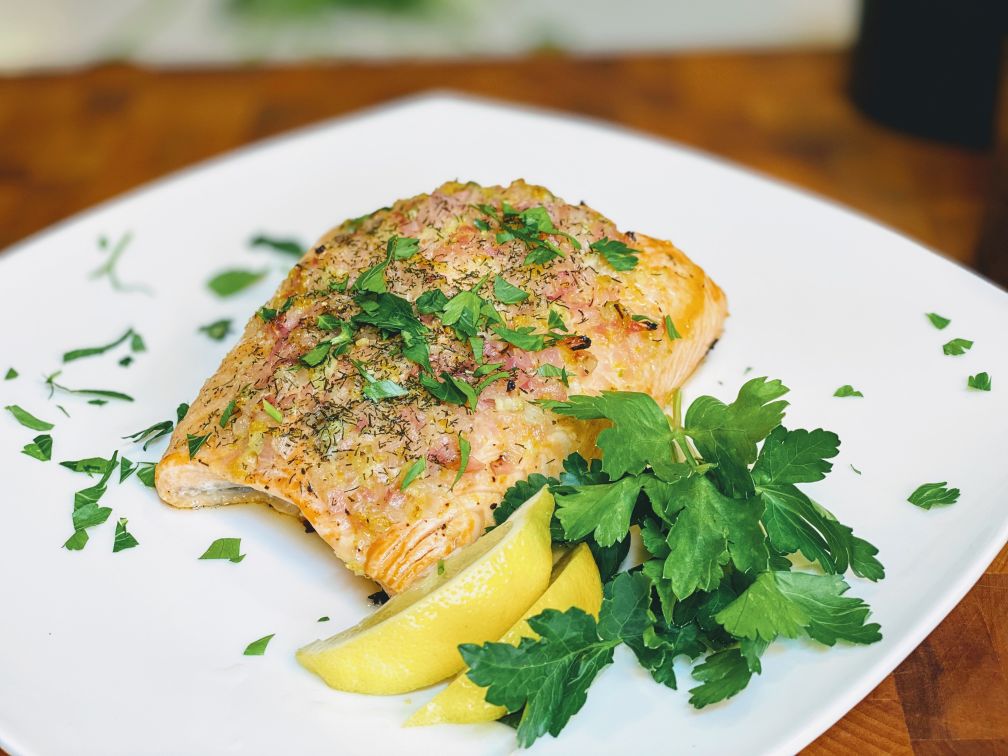 We love to serve this baked steelhead with…
Try one of these delicious Food By Joe sides with your meal!
Check out these delicious recipes from Food By Joe: