---
RECOMMENDED VIBE:
Here's an album I thought you might enjoy while cooking this recipe ?
---
Necessity is the mother of deliciousness!
This recipe truly came about from a craving. I had made a batch of these delicious Leftover Lentil Hand Pies. They were bound to be a bit rich so I wanted to add something fresh and cool to counter that. I had some cilantro on the window sill, and a cilantro lime sour cream seemed like a good direction to try!
2-minute dips are so easy!
2 minutes is not an exaggeration of how fast this dipping sauce comes together. What's more, you can use the same method to create any flavors you want. A splash of hot sauce, a few dried herbs, minced garlic and chopped sundried tomatoes? Tons of possibilities.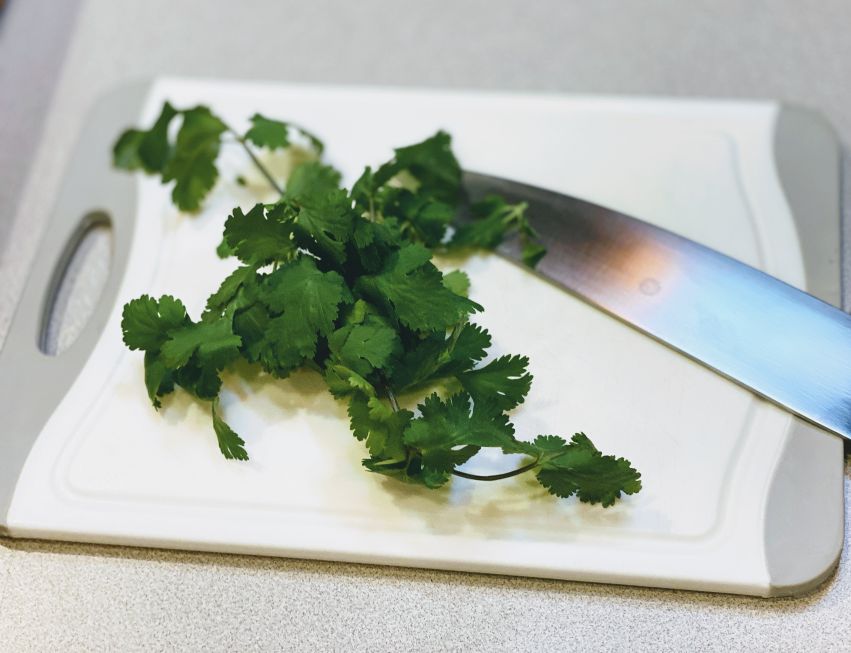 A handful of cilantro…
How's that for precise? We're using ½ cup of sour cream for this sauce, I was aiming at around 2 heaping tablespoons of chopped cilantro.
A little lime will do
The zest and juice of ½ of a lime was plenty for this 2-minute cilantro lime sour cream.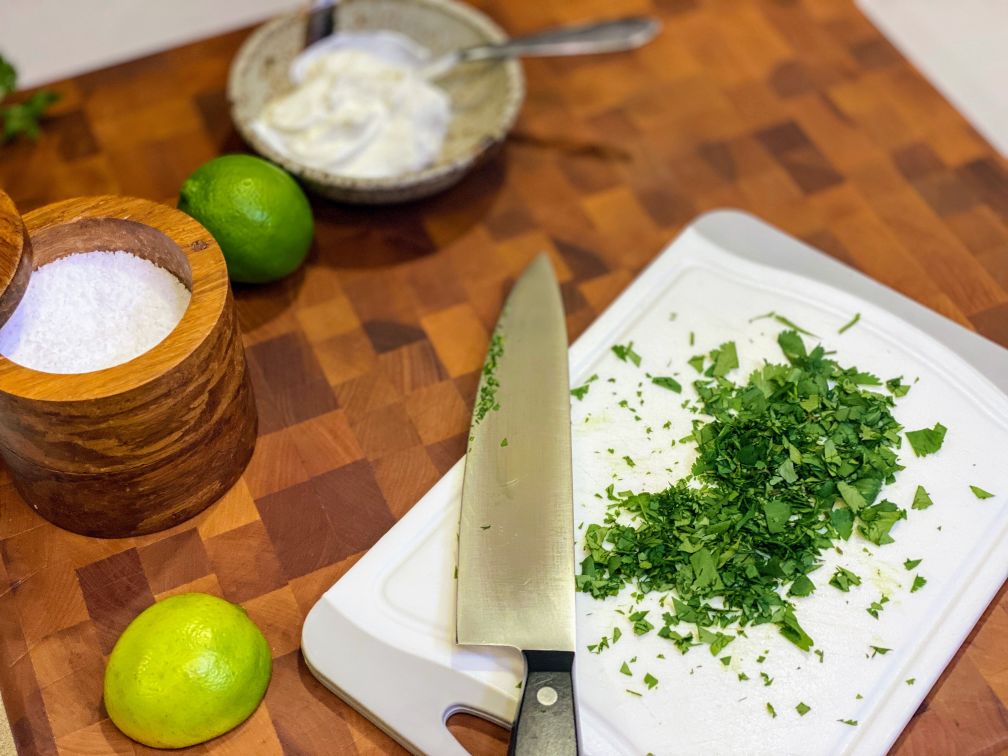 Add everything to the sour cream!
Just mix and stir! Add the cilantro, lime zest/juice, and a pinch of salt to your sour cream in a small bowl and stir to combine!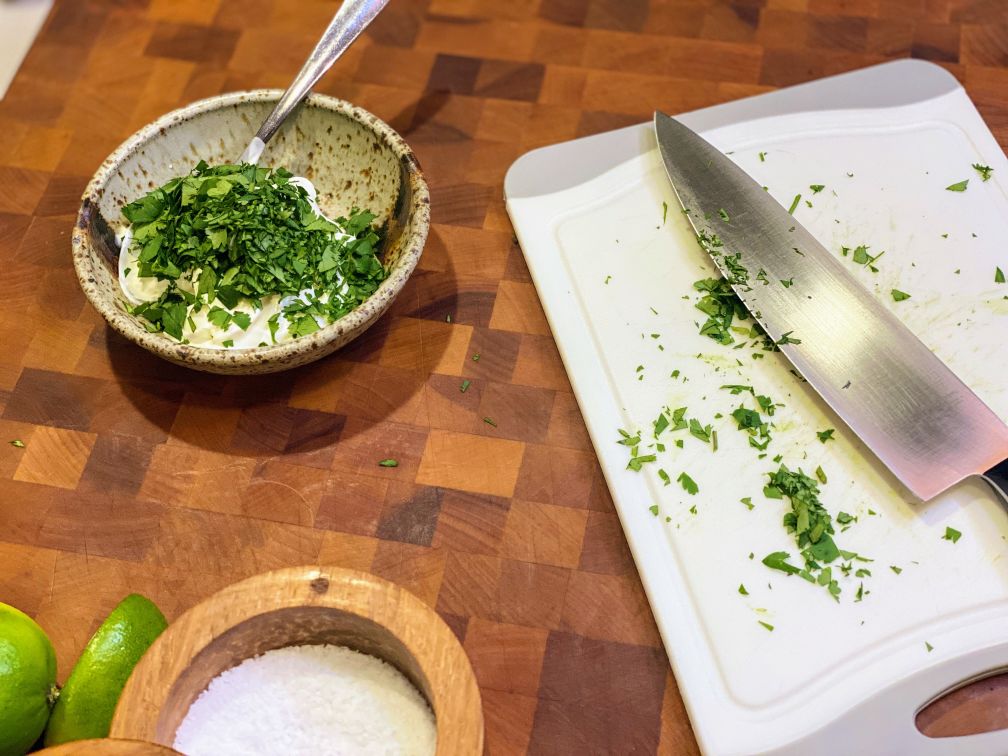 Adjust to your tastes!
Taste everything to see where it is. You may want more cilantro, more salt, etc. Hey, get crazy and add a splash of hot sauce! You do you!
Other uses for your 2-Minute Cilantro Lime Sour Cream: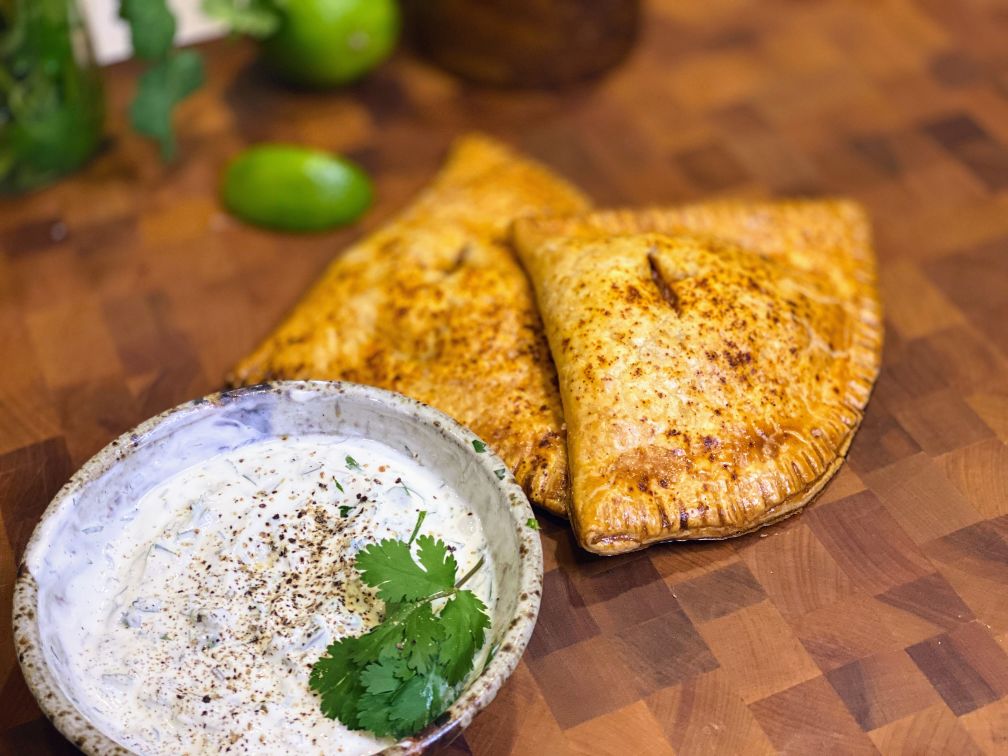 Check out these delicious recipes from Food By Joe: