---
RECOMMENDED VIBE:
Here's an album I thought you might enjoy while cooking this recipe ?
---
This all-purpose seasoning salt blend is a staple in our kitchen. There's no reason to pay for pre-blended spices – This mix is so simple and easy, contains no preservatives, no MSG, is less expensive to make, AND allows you to control levels and flavors to suit your exact preference!

It's not an exact science!
I know, I know – sometimes you just want someone to TELL you how to do something. Specific steps, amounts, and processes. I get it. But this recipe is a perfect example of something it's nearly impossible to mess up if you just listen to your palate!
Growing up, we always had a bottle of Johnny's seasoning salt in the cupboard. To this day, if I'm grilling up some pork chops, seasoning meatloaf, or roasting veggies, what I really want is that nostalgic flavor blend. This all-purpose spice & seasoning salt blend recipe gives me the flavors I want without the price tag or mystery chemicals.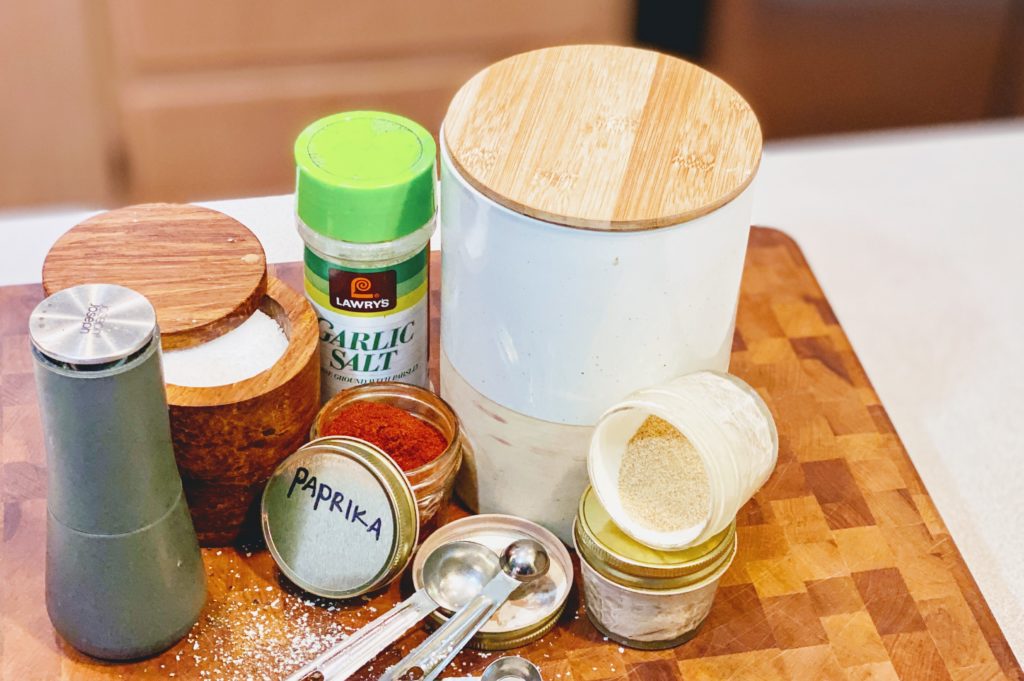 Surprisingly simple!
It turns out that you can get a fantastic all-purpose seasoning with some extremely common ingredients that you probably already have in your pantry.
The process could not be simpler: combine all the ingredients in a bowl or jar, and stir or shake to combine. That's it!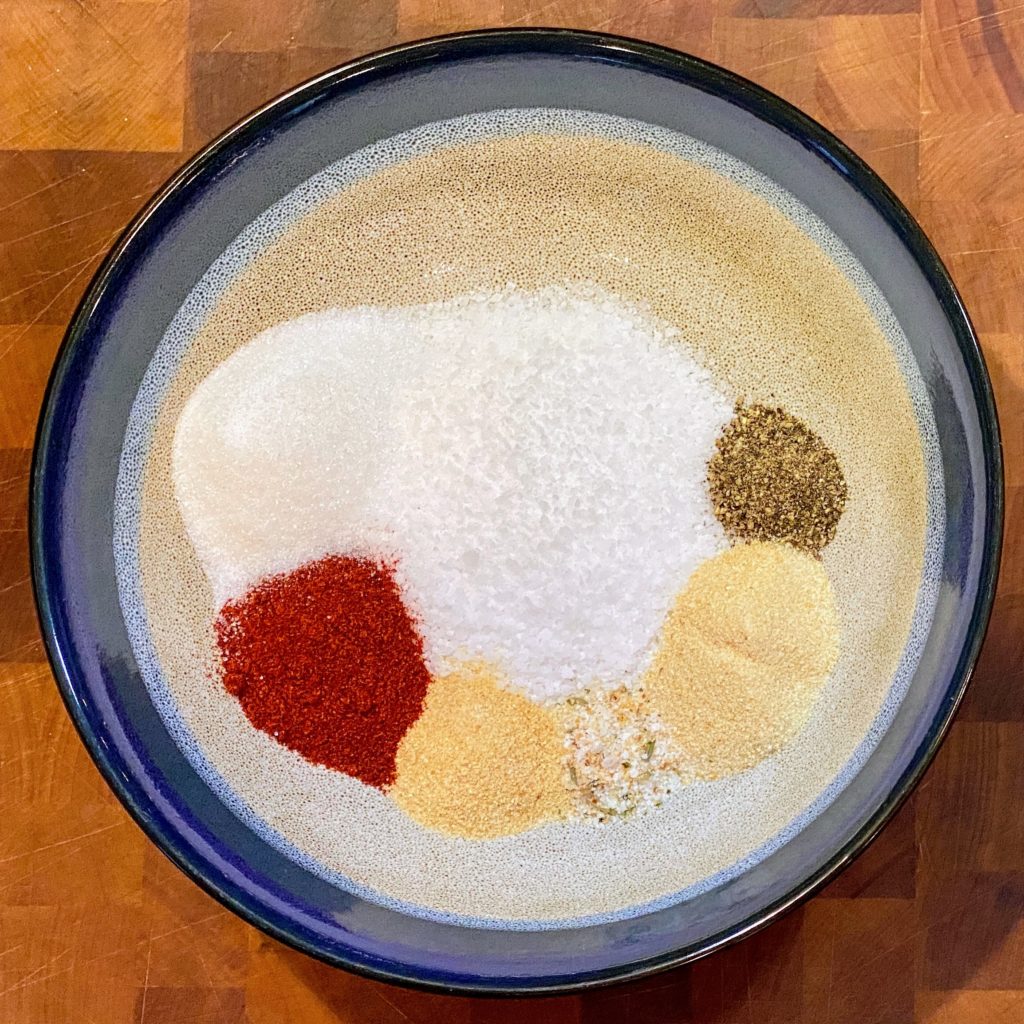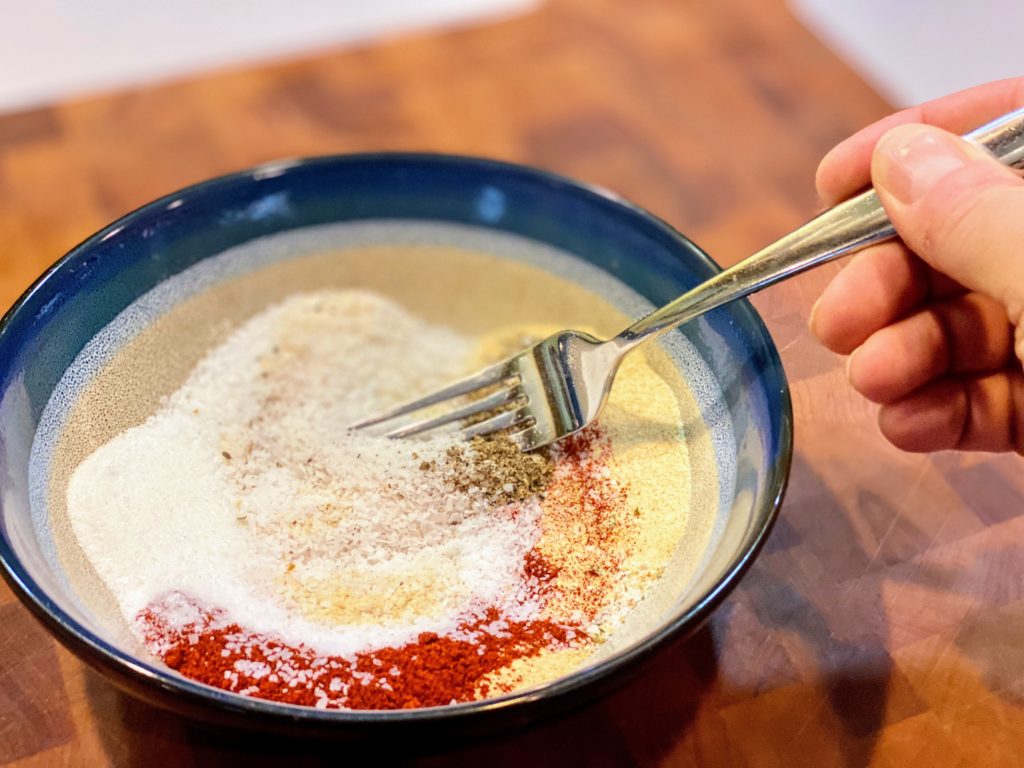 Prefer a finer texture?
If you like a finer, more powdery texture to your all-purpose spice & seasoning blend, simply pop it in a spice grinder (I have an inexpensive coffee grinder that I only use to grind spices)
This can be useful if you are dissolving the seasoning in liquid, or want to get really good 'adherence' to whatever you're seasoning.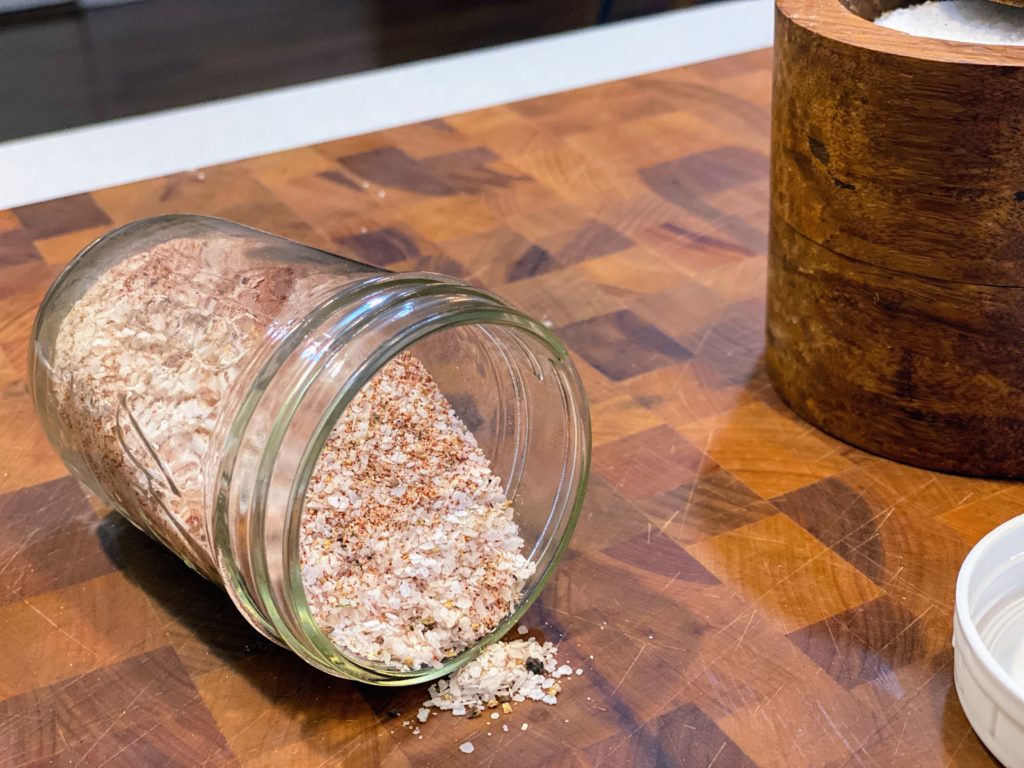 Keep it airtight!
Your all-purpose spice & seasoning salt blend will last a good long time if you keep it in an airtight container on a dark shelf somewhere. If you go through it as fast as we do, a shaker is helpful – but not airtight. If you won't be using the seasoning all the time, I recommend sealing it up tight in a jar!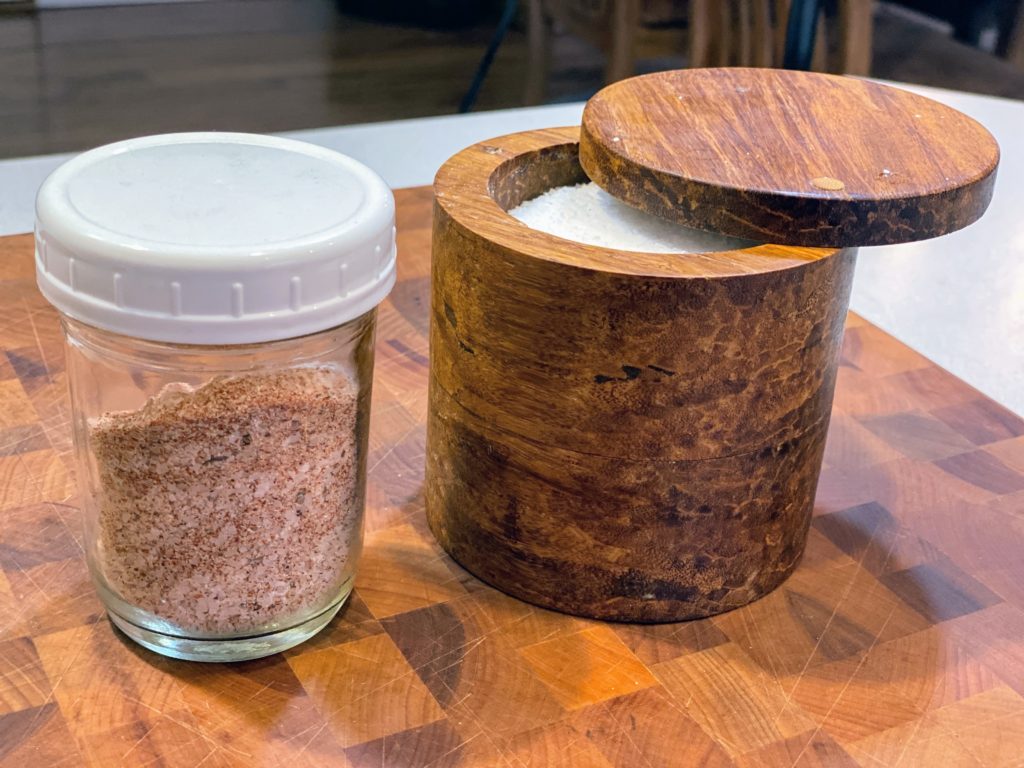 What do I use this stuff for?
The simple answer? Just about anything! Here are a few of the uses we have for this yummy stuff around our house:
Roasted or grilled vegetables
Salad Dressings
Check out these delicious recipes from Food By Joe: