---
RECOMMENDED VIBE:
Here's an album I thought you might enjoy while cooking this recipe ?
---
These lemon parmesan kale chips are almost TOO easy!
Ok, ok – too easy isn't a thing. But these are pretty darn easy! You don't even have to massage the kale! (See my Kale Salad recipe if you've never massaged your kale)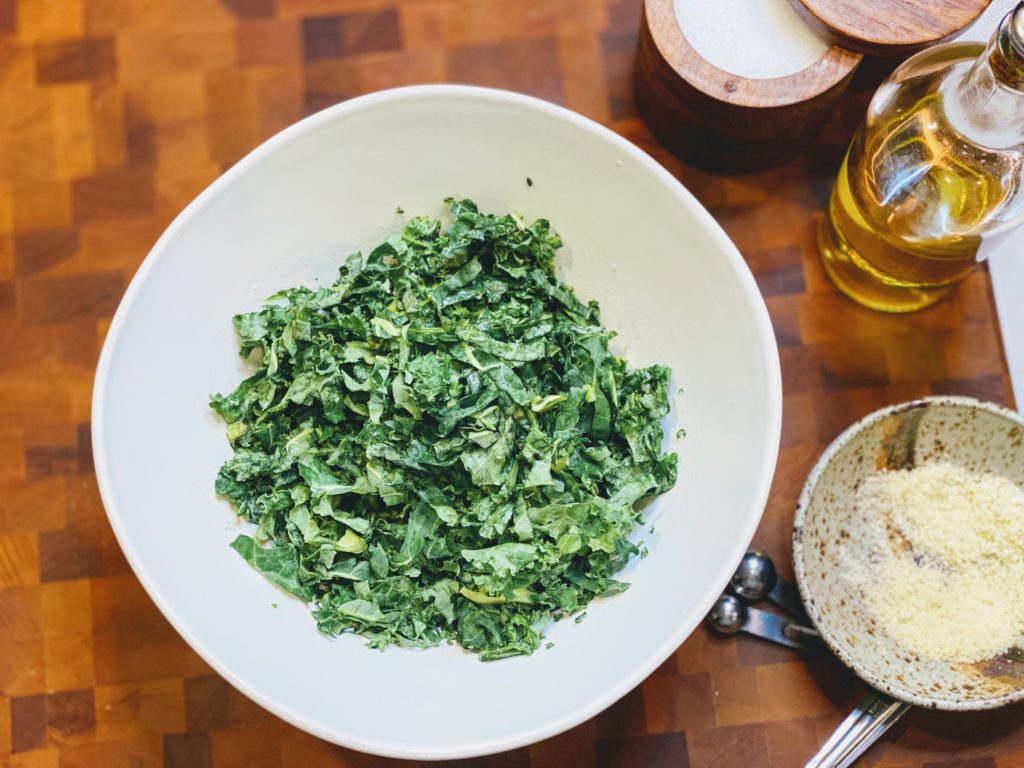 Put the kale in a big bowl
In the photos, I'm using some pre-chopped kale that we had in the fridge. The pieces are smaller than I would have made them. This batch turned out fine, it was just a bit harder to grab onto. I recommend cutting or tearing your kale into slightly larger pieces – maybe 2″ or so. They will shrink up a lot in the oven.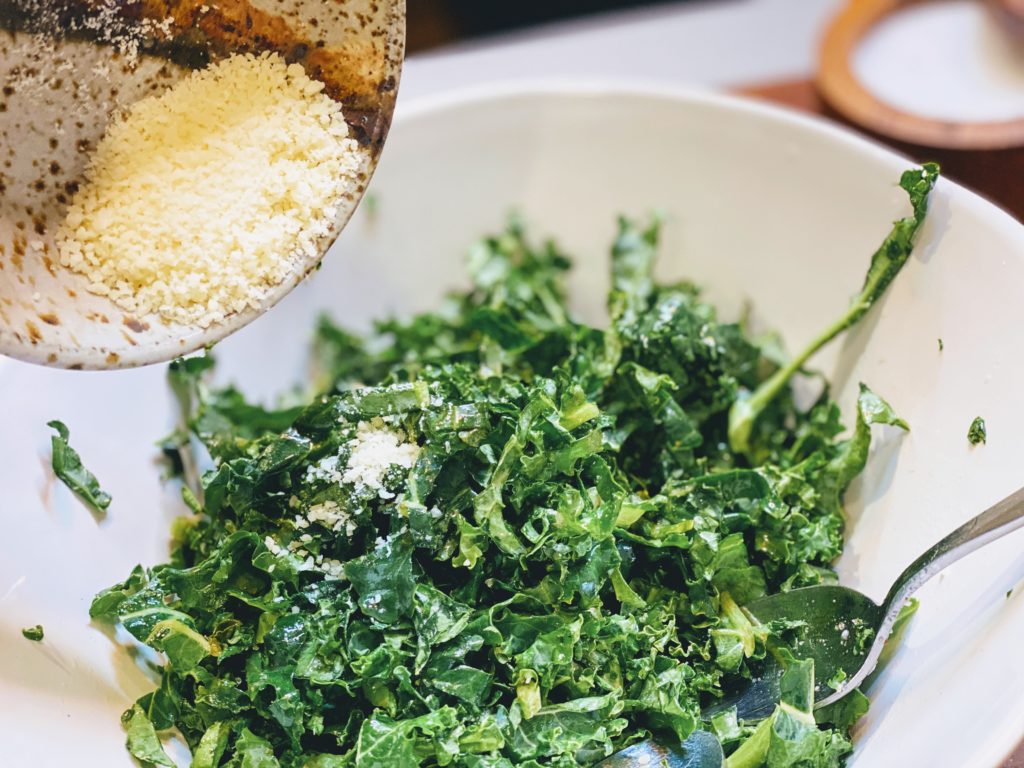 Add the rest of the ingredients for these lemon parmesan kale chips
Go ahead and toss it all in! Give things a good toss to be sure everything is fully coated and distributed.
Spread it out!
You want to give room for maximum air circulation, so avoid crowding or overlapping as much as you can. For this quantity of kale, I used 2 sheet pans. You can also work in batches if you don't have more than one pan.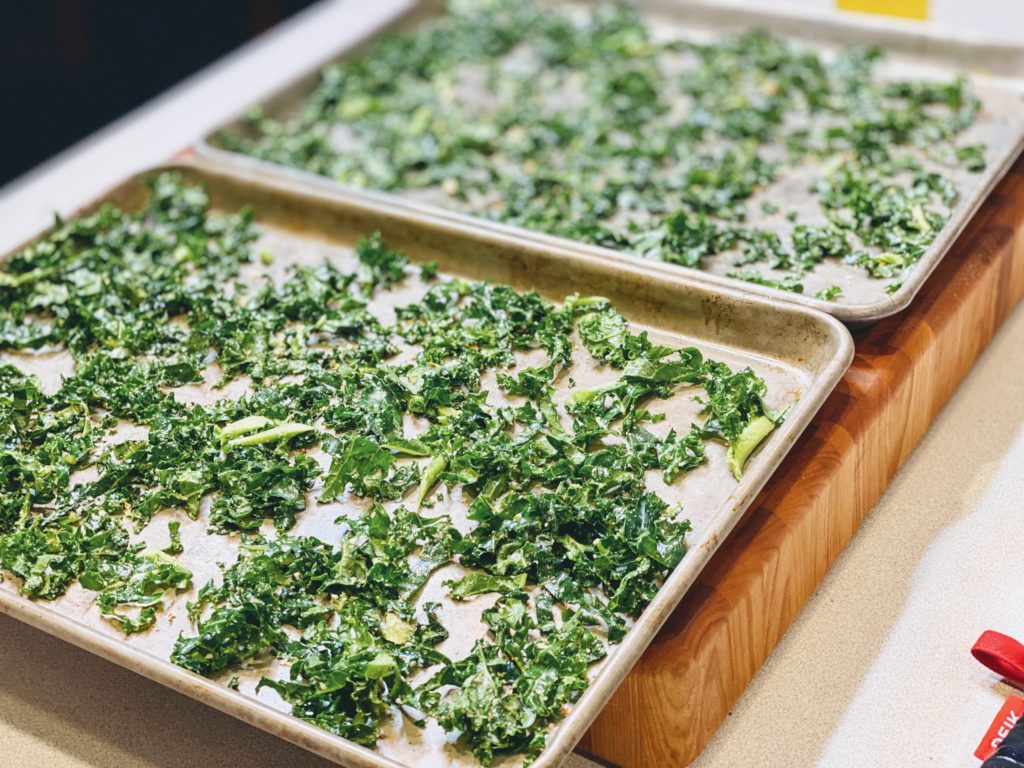 Low(ish) and Slow(ish)
These lemon parmesan kale chips will take a while to fully dry out. It's important to keep the temperature low because we don't want to 'cook' or toast the kale – we just want to dry it out completely.
Put them into a 200-degree oven and cook for 60-80 minutes, giving things a shake/toss every 20 minutes or so. This timing really depends on the size and moisture level of the kale, so it could take longer to get things completely dried out. If there is any bend or softness to the kale at all, it is not done,. That moisture could cause the lemon parmesan kale chips to be soggy and they will spoil quickly.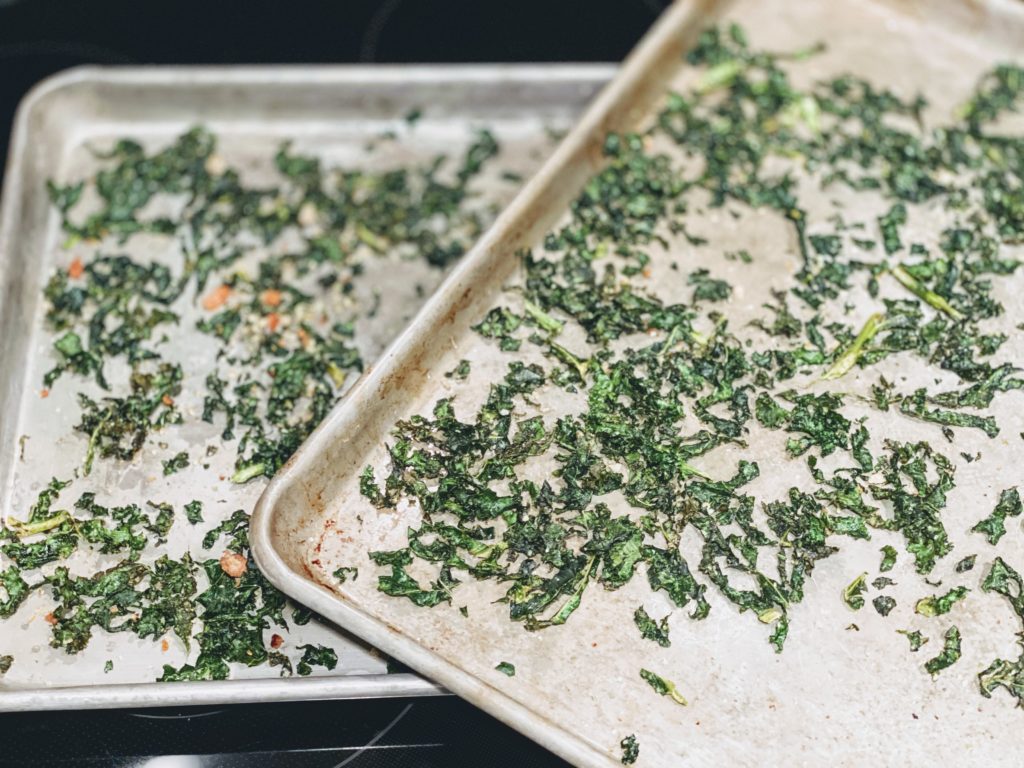 Enjoy!
When the lemon parmesan kale chips are dried to crispy perfection, just toss them in a bowl and munch!
I doubt they will last long enough, but if you need to put them away, just keep them in an airtight container and they will be great for a few days.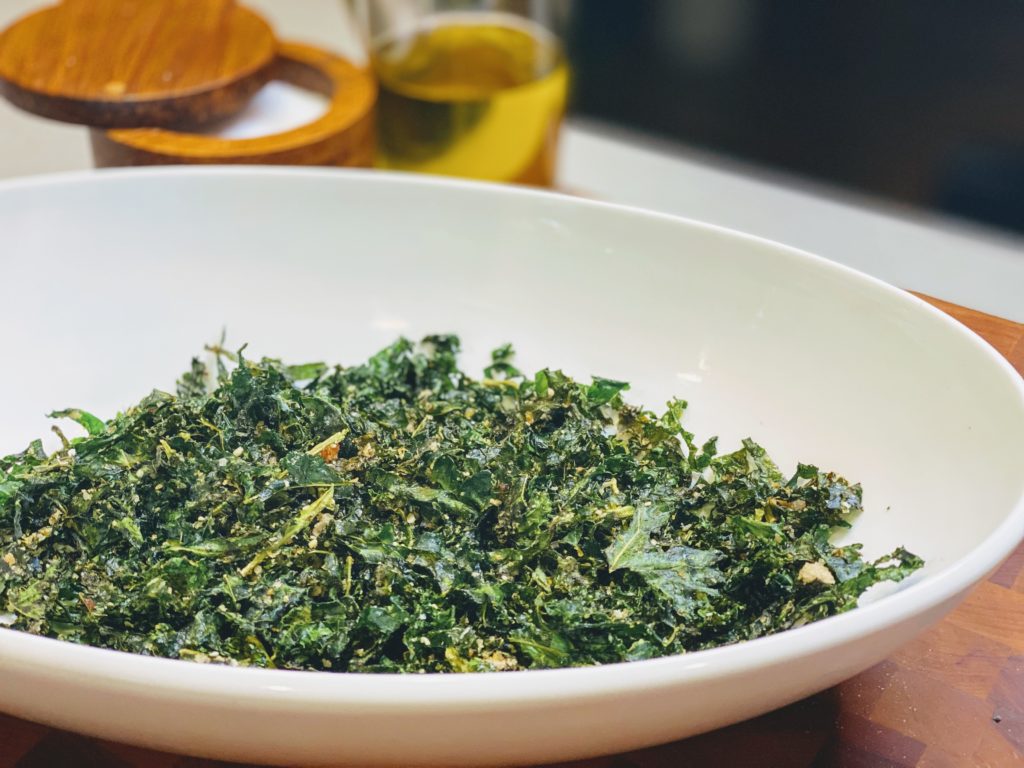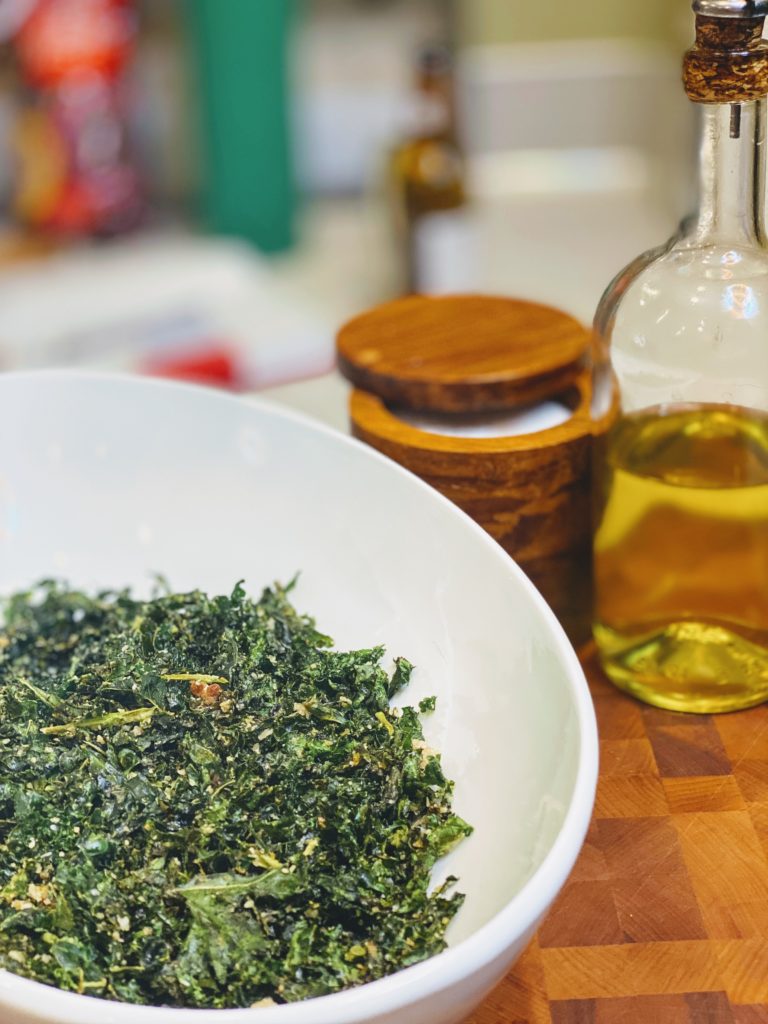 Check out these delicious recipes from Food By Joe: